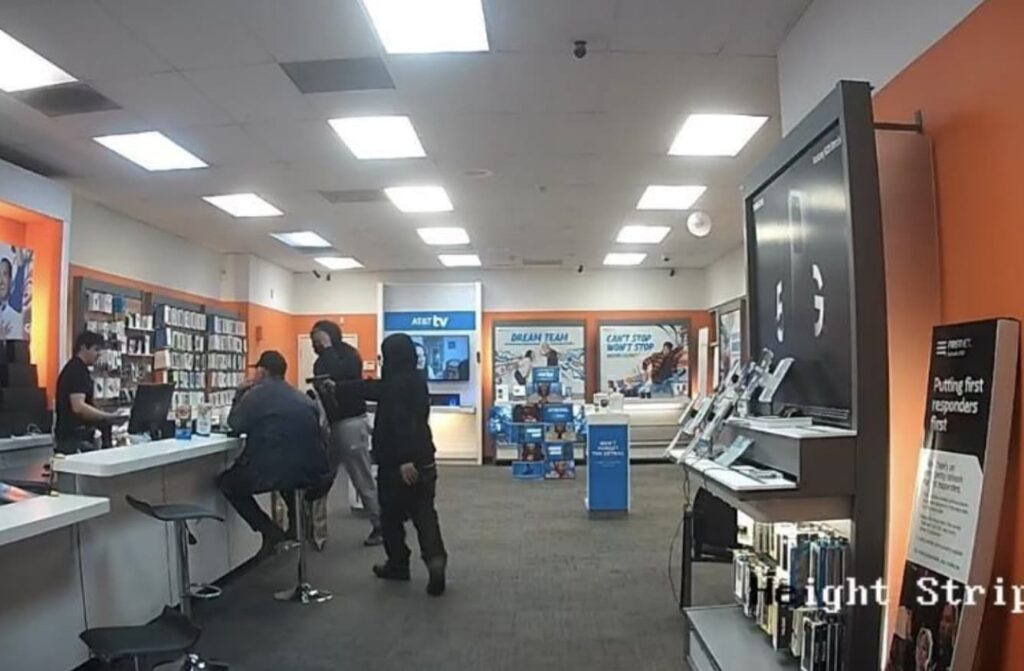 By Ed Whiting & John Barker
In the wake of the COVID-19 emergency, many businesses have shuttered and employees are working from home, or furloughed. In such times, businesses are essentially abandoned, as even security is cut due to a lack of employees and guests.
Today in Tehachapi, CA an armed robbery occurred at an AT&T store. According to Tehachapi News,
"The Tehachapi Police Department is asking for the public's help in identifying two men involved in an armed robbery and carjacking Tuesday evening at the AT&T store located in the 600 block of Tucker Road in Tehachapi.
According to news issued Wednesday morning, officers responded to an armed robbery in progress at the store around 7:30 p.m.
While there, officers discovered that two suspects armed with handguns had entered the store and demanded the employee open the cash register and the safe. One of the suspects struck the employee on the side of the face with the handgun, causing a laceration to the employee's left eye. The suspects took an undisclosed amount of currency and fled on foot, according to Tehachapi Police Chief Kent Kroeger.
It would not surprise me if the assailants made a calculated judgment that now, in the midst of the COVID-19 panic was a good time for such a bold daylight robbery.
There are rumblings of lootings occurring over toilet paper, water, and other supplies, many of which are not being reported.

Any business with on premise assets should be watchful against looters and thieves taking advantage of the situation. Recycling plants, long a target of vagrants and drug addicts are now closed.

The solution is on the scene Security and Protection. Having a security presence at your temporarily vacant business is a sound business decision.

This is especially important considering Law Enforcement is going to be strapped, with a priority in responding to life threatening calls and active calls. Now is the time to have your eyes on your business. We recommend security for Medical facilities, transportation facilities, and any businesses with cash and physical assets on the premises.
Ed Whiting has had a 40 year law enforcement career and served as Police Chief for Taft. Mr. Whiting also served in the USAF, Kern County Sheriff's Department, McFarland PD, and Taft PD. A Range Master with Executive P.O.S.T. Certification. Mr. Whiting has been trained by the FBI for Active Shooter; taught FBI Eastern District Active Shooter course, and was on scene Commander for Taft Union High School Active shooter event on January 10, 2013.
John Barker has had a 26 year law enforcement career with the Orange County Sheriff's Department. Mr. Barker worked in Undercover Narcotics and is a P.O.S.T. Certified Instructor. Mr. Barker's achievements include a one year combat tour with the U.S. Department of Defense and serving as a Special Investigator for the U.S. Department of State.